I can never claim to be a good student, especially of mathematics, but one day in an algebra class stands out starkly to me. We were testing on a particular formula and I had not taken the time to learn it. Inputting multiple-choice answers one by one was a tedious way to go about business but was slightly better than guessing.
Impatient to have the class over so I could attend my favorite class next, I began to guess with more abandon and only paused to witness another teacher trying to get my algebra instructor's attention a few times. She kept knocking on the window softly and beckoning her. My algebra teacher would answer the door and come back to us, appearing graver each time. The only emotion this stirred in me was desire for her to do it more often, as I was able to cheat off another student's test each time she turned her back.
We didn't know what was happening until the next class. In this room the English teacher had connected his computer to a projector and shared news websites with graphic images of the attack on the Twin Towers. My small-town high school and, specifically, this English class began to resemble a microcosm of our country. I chose, as my role, the part of left wing "give peace a chance" hippie. In that era that choice did not make you as popular as it does today, especially in Texas.
I kept up my liberal anti-war schtick for months as we witnessed a growing dialogue about Osama bin Laden and how his hijackers were trained in Afghanistan, and how that eventually precipitated invasion and war. The peacenik routine got me fairly ostracized from certain family members and put me at odds with school administrators. That algebra class was our first of the day, and its teacher began to insist that we stand to say the Pledge of Allegiance daily. I sat at my desk silent in protest. I was taking dual credit classes at the local community college and choose to run (unopposed) for a position in our Amnesty International chapter choosing which prisoner of conscious we would take up letter writing campaigns for, in order to compel their captors to release. I owned a Che Guevara shirt. I moved out early from home and somehow still graduated high school.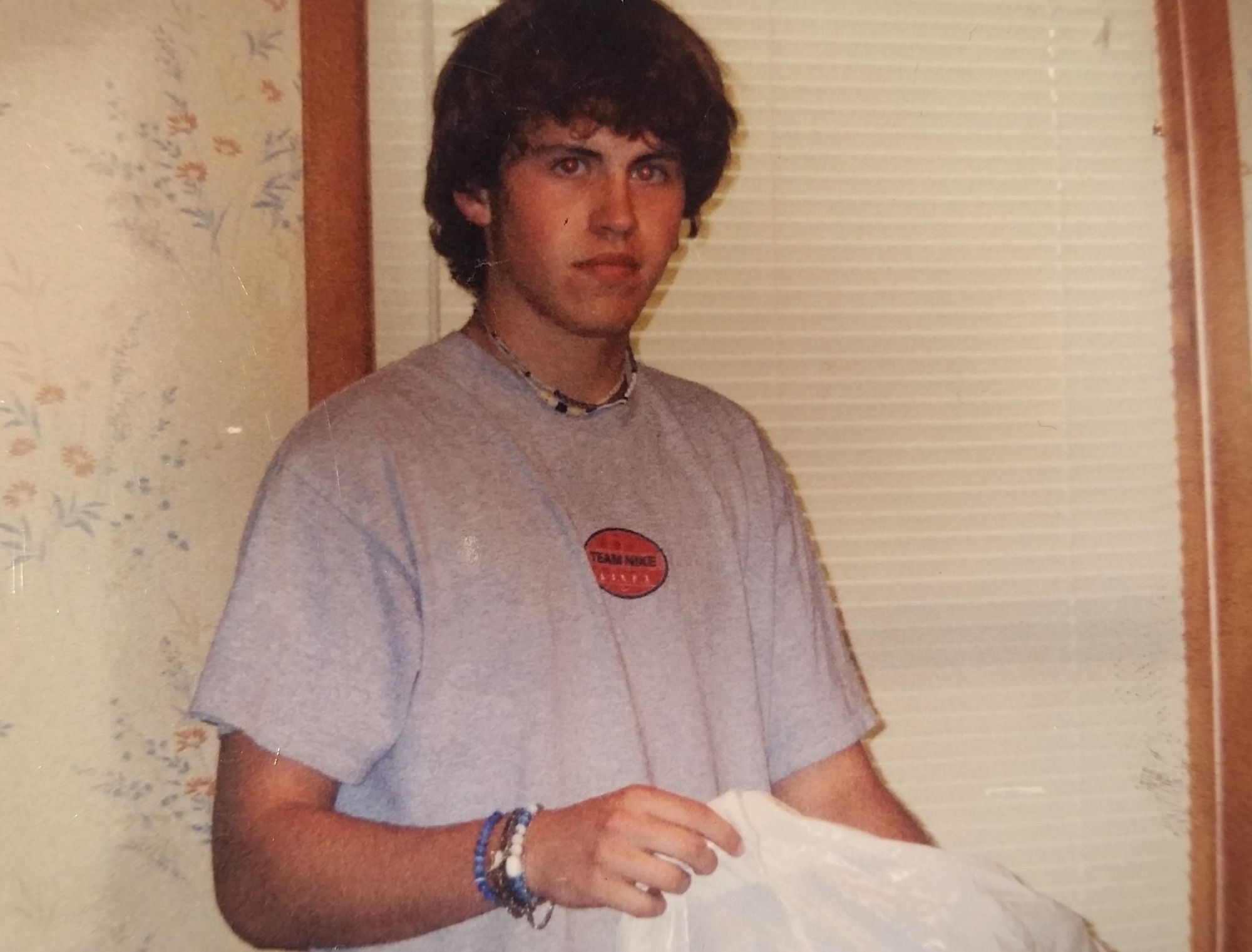 I moved to Denton, Texas and found that I was not so much hippie as militant leftist, when in the company of actual hippies. There was a bigger Amnesty International chapter there and they invited guest speakers regularly. I got kicked out of (and left willingly) the organization when a high ranking member came to speak and I asked him bluntly if he would be willing to pick up a rifle to help the Zapitistas, as it seemed obvious to me that we were not making Chiapas a better place through his letters and speeches. A poor student in high school tends to be a worse student in community college. I didn't see how a philosophy major was going to make me much money, and I already was hating the poverty of my part-time beer merchandising job. The first anniversary of 9/11 found me bored, broke and disenchanted with how little potential my worldview seemed to promise change. But a new war loomed on the horizon, and this conflict seemed different to me at that time.
My reaction to the invasion of Iraq was totally unlike my response to the Afghanistan campaigns. I saw people in the streets celebrating Saddam's overthrow and listened to war stories on the nightly news with envy. I went to a recruiting station shortly after and spoke first with the Marines but settled on the Army. My recruiter was SSG Isaias E. Santos. He and I became close and he showed me that the Army was a place for guys like us. We went to gyms, I crashed at his house when I fought with my girlfriend, and he gave me straight talk about my enlistment choice, which was the 18x or Special Forces baby program that began with an Infantry primary MOS. The second anniversary of 9/11 had me deep in that preparation for a ship out date late the next month.
I took my first airplane trip out of Texas that October with a group of other kids fresh out of the Dallas MEPS, headed for Fort Benning. I "Turned Blue" shortly after my birthday the next year and went on to Airborne School across base. I was disappointed in how little these courses had prepared me for war but was proud of what I had achieved and had set aside all politics, cares or justifications for the War on Terrorism. I felt that instead of writing letters I was going to take a rifle to Iraq and Afghanistan and make a real difference in the world. I continued my 18x track at Fort Bragg and spent much of the first half of that year in the Special Forces Qualification (Q) Course. But bad habits began to manifest, and an underage drinking charge had me shipped off to the 82nd Airborne Division also located at Bragg, where I had gotten married and started renting a home. By the third anniversary of 9/11 I was in the Intelligence Section of 1st Battalion, 325th Airborne Infantry Regiment.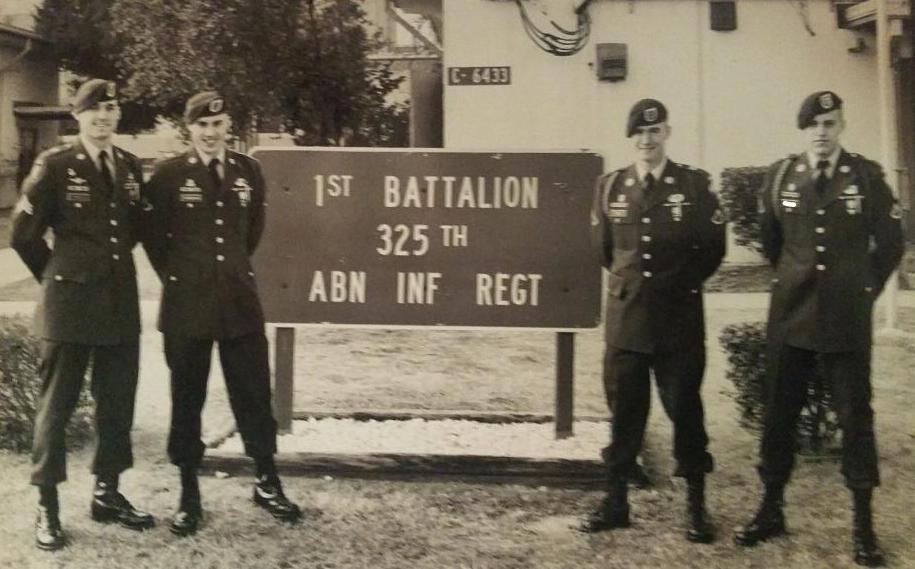 Six months of garrison duty there ended with a deployment to Afghanistan. I was finally in the war I once protested by boycotting our Pledge of Allegiance. We were sent to secure the first elections held there and my work with a Tactical HUMINT (human intelligence) Team (THT) gave me a lot of experience seeing RC East. I had the ability to pick the patrols I wanted to tag along with, sit in meetings with local leaders, and perform tactical questioning during raids. I saw no combat but was awarded a CIB for a rocket attack, which shamed me. The fourth anniversary of 9/11 I was in Maidan Shahr, Afghanistan- already far from the person who witnessed the original atrocity from a classroom.
We returned shortly after that commemoration and my time in the Intelligence Fusion Cell came to an end. I was able to choose any company in the battalion I wanted, and I picked Bravo Company, because they seemed to be the most squared away in my eyes. I didn't go through a lot of the normal hazing as I had shared a deployment with these men and had made a few friends. I kicked around the idea of going back to the Q Course but hated the idea of showing up with an unearned CIB. I was in that process when a friend from the S-2 section found me in the battalion area and gave me the "good" news. Our battalion had been selected by the Joint Special Operations Command for a new concept: we were to go to Iraq under their authority in order to assist them in locating and eliminating the threat blossoming in the Triangle of Death. My unit was to air assault and engage the enemy for three to four days about every other week in order to "stir the battlespace." By the fifth anniversary of 9/11, I was a Team Leader, finally in Iraq- the war I wanted to join so desperately years earlier.
The trip for JSOC was a "short" deployment compared to the others in the Army at the time. We returned home that December only to have Big Army tell us we still owed them some time. Six days after arriving home we received orders to return to Iraq – this time to take part in the Surge to Baghdad. By January we were back 'in country' doing patrols, executing raids, and trying to keep a fractious society from continuing into a violent collapse. In our area, called Khadimiyah, we were seeing the Shia majority murder and evict the Sunni minority. The war of liberation I had joined was quickly devolving. I found that my comrades and I seemed to care more about making Iraq free than the Iraqis. The sixth anniversary of 9/11 had me doubting our ability to solve the problems that we undertook and created by engaging in these campaigns abroad.
That tour ended like the others and afterwards I wasn't interested in more of them. I kicked around the idea of reenlistment and maybe a return to the Q Course, but I wasn't sure the sacrifice was worth it. My enlistment would be up in 2008 and it seemed like getting out would be the better option. I was spending a lot of time raising local hell and starting to cause issues that ultimately would lead to divorce. Needing money for that divorce I took an offer from my unit to get promoted to E-6 in exchange for a few months of extra time. The seventh anniversary of 9/11 had me between phases of BNCOC, but I was only going through the motions of a contingency. I had decided I would get out of the Army for good.
Getting out was difficult, and not for any reason I can clearly articulate. Others have done a better job, but I found that I was angry at the people at home for not caring about what was going on, and that the course of daily life was boring in comparison to what I had done before. I was back in Texas attending a university in the pursuit of a technology degree. The same left leaning politics I once endorsed really galled me when they confronted me on campus and in the classroom. I spent a lot of my free time shooting and in the woods near the home I ran from before the war. The eighth anniversary of 9/11 was just five days after the death, and four days before the funeral for SSG Michael Chance Murphrey, the first person I served with closely, and knew well, that died in the war.
In all the time I spent overseas death didn't visit my Company. Our battalion suffered many losses, but the men of Bravo Company never had that misfortune. That luck seemed to stay in the unit. Death came to visit a lot of us that next year and me, it seemed, in particular. By the ninth  9/11 my best friend SSG Sean Flannery would fall, and I would bury my mother. Sean's death particularly bothered me – which seems perverse in writing but is true. When I was in Iraq the last few months, I was deliberating a return to the Q Course and speaking with Sean about it often because we were roommates, I essentially convinced him to follow the same path. Only he actually reenlisted and went to SFAS and the Q, while I got out. He ultimately chose not to become a Green Beret and went to the 101st Airborne, which deployed shortly after his arrival. He died attempting to setup PZ posture for a wounded ANA soldier and I served as a pallbearer in his funeral.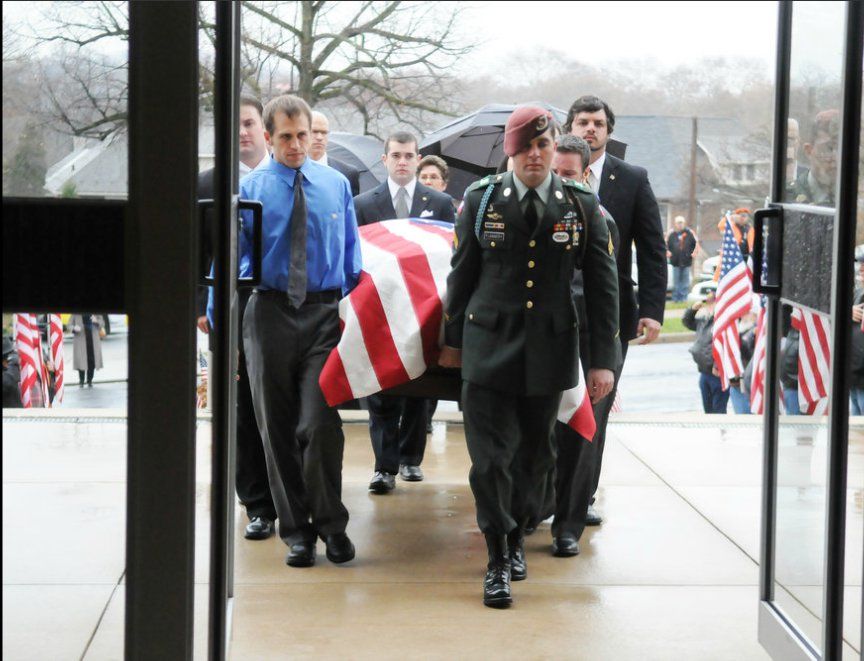 That first half of the 19 years since 9/11 seem like ancient history, but the latter half (while more recent) are still a blur. I found out the next year I would be a father, and I began to take my life as a civilian very seriously. I pushed hard to finish school while learning how to make bottles and change diapers. I joined Twitter which, despite most peoples' experiences, actually helped me find the career in cybersecurity I wanted since leaving the Army. I saw my feelings toward the nation and our Global War on Terrorism evolve slowly from full support when I first set out, to disgust when I came home, to an eventual malaise I think I still harbor now.
This country has changed a lot since 9/11/01 – and so have I. I don't recognize either from the memories and pictures of our past. I find myself wanting to see the wars come to an end and too righteously indignant when I see others make public calls for it. I've visited both the 9/11 Memorial & Museum and the Flight 93 National Memorial. Both absolutely shamed and convinced me that the kid who sat at his desk in algebra was a spoiled brat. I think also the young man wearing Sergeant stripes in Baghdad was investing too much faith in humanity. The man who drank alone with survivor guilt about coming home when others didn't would have been better off doing something constructive. Today I just remember it all. I want back the nation that said, "Never forget," the friends that shared all those hard times, and some of the innocence that seemed to inspire it all. I think we all knew that day would be significant, even then. The consequences were not known, and I think longer term, are unknown still.